Exploring Parque da Paz
Updated May, 2018
Luís da Costa
&
Susana Reis
1.

Decision process

In 1975 during an urban planning process conducted by the Municipality the idea of a park was accepted, resulting in a reserve of about 60 ha in the Quinta do Chegadinho area.
2.

Construction

In 1995 the official decision of the construction of the park was made by the Mayor Maria Emília Neto de Sousa.
3.

The architect

The project of the park was conceived by the landscape architect Sidónio Pardal.

In the video below you can watch the architect explaining his view and ideas that inspired the project.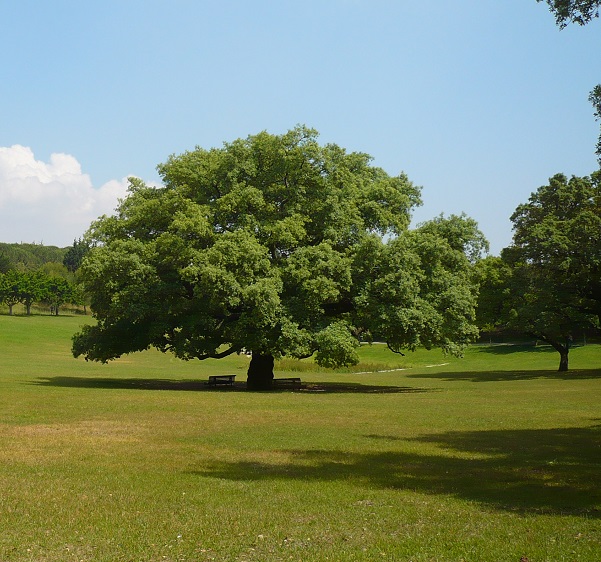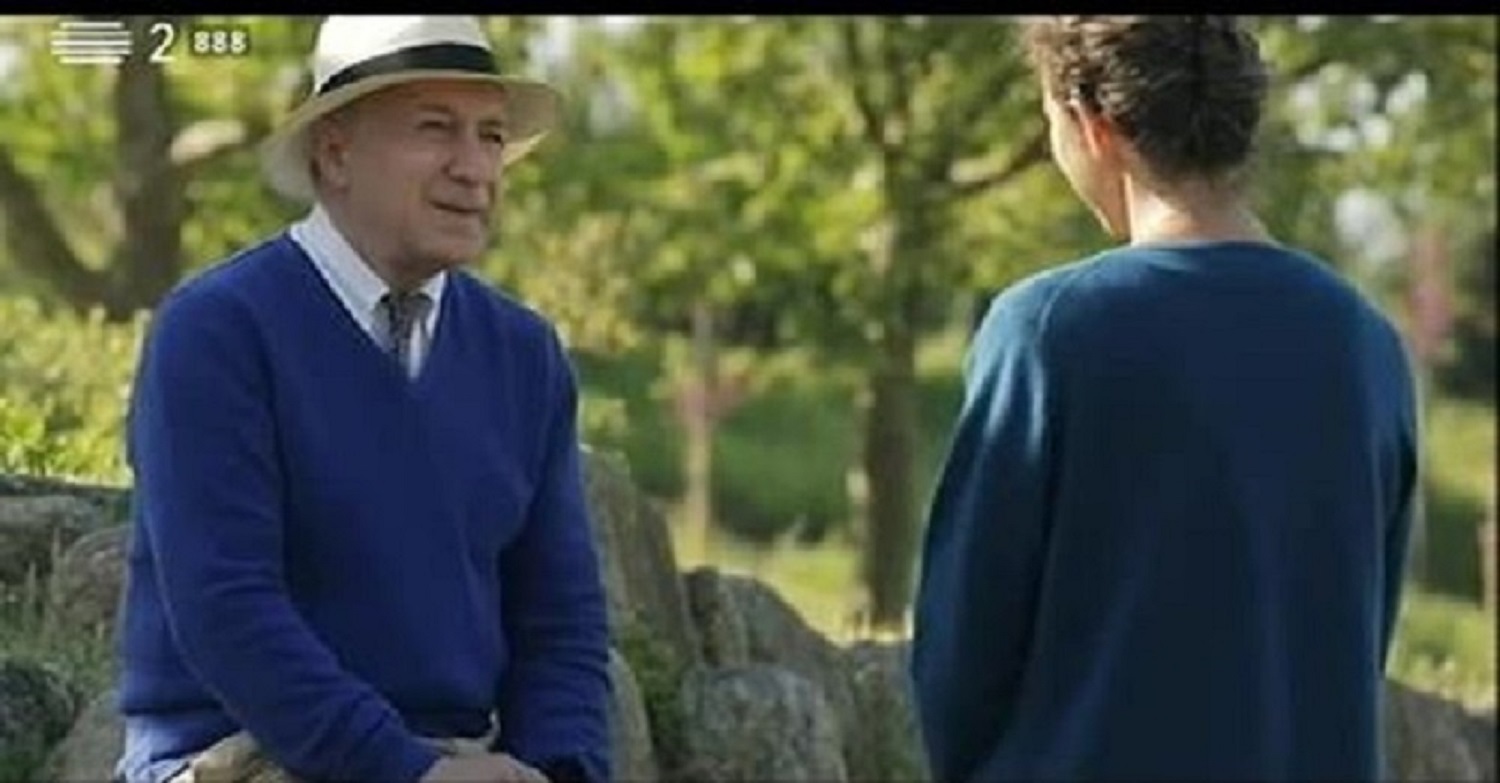 Paraíso - Parque da Paz on RTP2
In the heart of Almada the Parque da Paz plays an essential role as the "lungs of the city" and an important social motor for the population. This is a place where we can find small wonders through the trees.
With 60 ha, Parque da Paz is the largest green urban park in Almada where you can relax, do sporting activities, and enjoy nature by listening birds' songs when lying on the grass…
This project is surveying the full area.
With over 400 observations, of which 133 species (65%) are already validated by iNat community, but a lot are still missing…
Mollusca

1%

1%

Insecta

22%

22%

Fungi

7%

7%

Arachnida

1%

1%

Diplopoda

1%

1%
Amphibia

1%

1%

Reptilia

8%

8%

Aves

51%

51%

Mammalia

2%

2%
Plantae

31%

31%

of which are Orchidaceae

8%

8%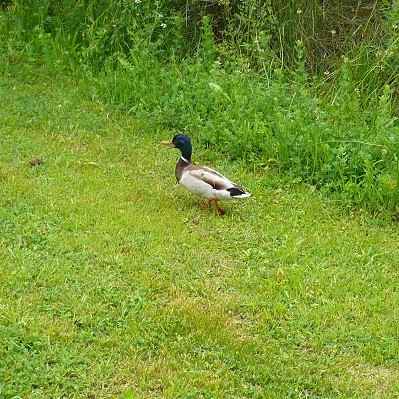 Aves (51)
Acridotheres cristatellus
Actitis hypoleucos
Alcedo atthis
Alopochen aegyptiaca
Anas platyrhynchos
Anthus pratensis
Ardea cinerea
Branta canadensis
Carduelis carduelis
Certhia brachydactyla
Chloephaga picta
Chloris chloris
Chroicocephalus ridibundus
Cisticola juncidis
Columba palumbus
Cyanistes caeruleus
Cygnus olor
Dendrocopos major
Dendrocopos minor
Egretta garzetta
Erithacus rubecula
Estrilda astrild
Ficedula hypoleuca
Fringilla coelebs
Fulica atra
Gallinula chloropus
Garrulus glandarius
Hirundo rustica
Jynx torquilla
Larus canus
Larus fuscus
Larus michahellis
Motacilla alba
Muscicapa striata
Nycticorax nycticorax
Parus major
Passer domesticus
Periparus ater
Phalacrocorax carbo
Phoenicurus phoenicurus
Phylloscopus collybita
Phylloscopus trochilus
Regulus ignicapilla
Remiz pendulinus
Serinus serinus
Spinus spinus
Sturnus unicolor
Sylvia atricapilla
Sylvia melanocephala
Tachybaptus ruficollis
Turdus merula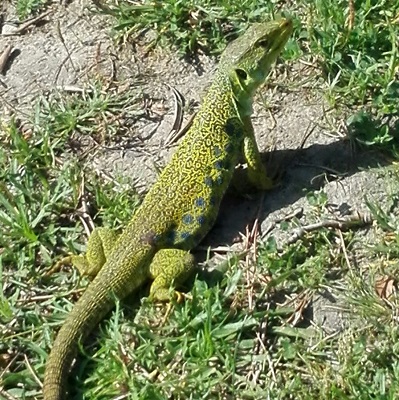 Reptilia (8)
Hemorrhois hippocrepis
Mauremys leprosa
Podarcis virescens
Psammodromus algirus
Tarentola mauritanica
Timon lepidus
Trachemys scripta elegans
Trachemys scripta scripta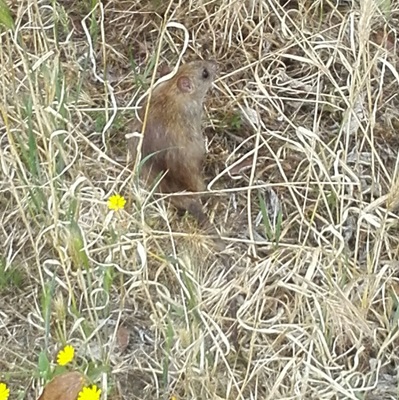 Mammalia (2)
Oryctolagus cuniculus
Rattus norvegicus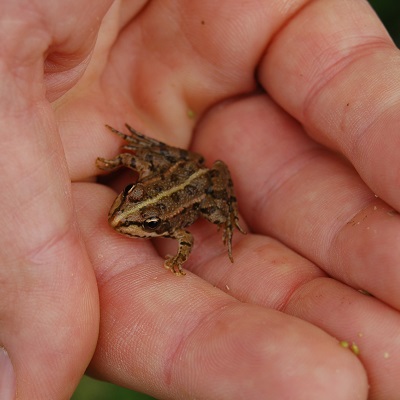 Amphibia (1)
Pelophylax perezi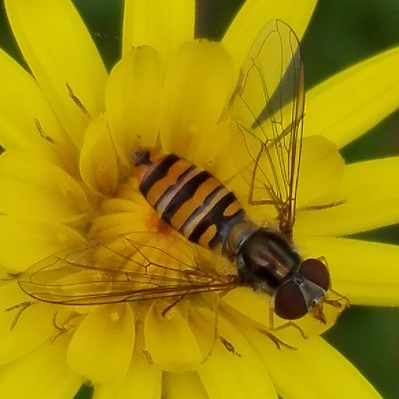 Insecta (22)
Adalia bipunctata
Aiolopus strepens
Apis mellifera
Bombus ruderatus
Bombus terrestris
Calliphora vicina
Carcharodus alceae
Carpocoris fuscispinus
Chrysolina bankii
Episyrphus balteatus
Eristalis similis
Eristalis tenax
Graphosoma italicum
Gryllotalpa vineae
Heliotaurus ruficollis
Lasiocampa trifolii
Lobonyx aeneus
Meliscaeva auricollis
Myathropa florea
Ocypus olens
Pararge aegeria
Vespula germanica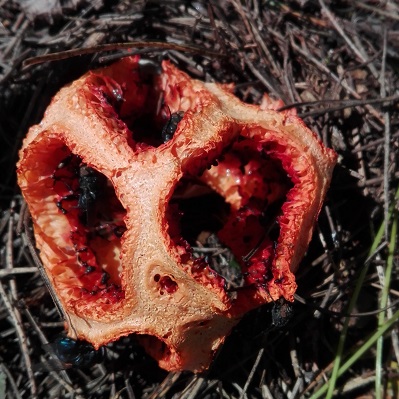 Fungi (7)
Boletus edulis
Clathrus ruber
Coprinopsis picacea
Coprinus comatus
Lactarius sanguifluus
Russula amoenicolor
Suillus granulatus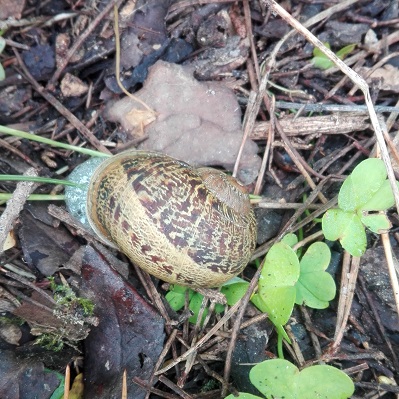 Mollusca (1)
Cornu aspersum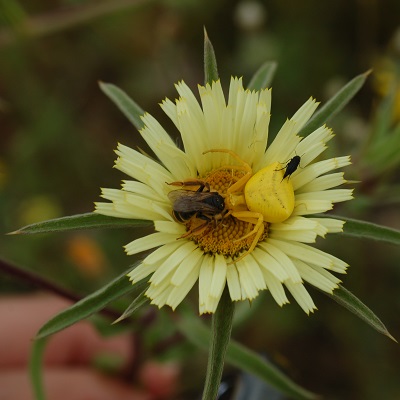 Arachnida (1)
Synema globosum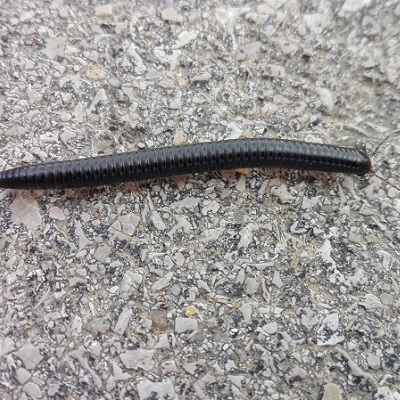 Diplopoda (1)
Ommatoiulus moreleti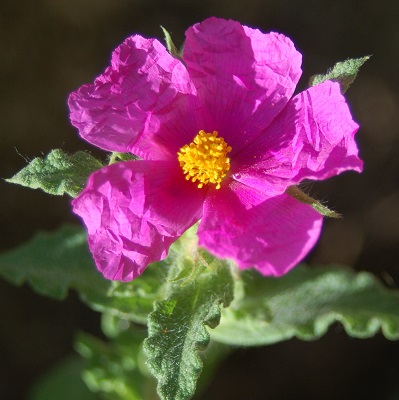 Plantae (39)
Arctotheca calendula
Arisarum simorrhinum
Aristolochia paucinervis
Arum italicum
Briza maxima
Cephalanthera longifolia
Cistus crispus
Cistus ladanifer
Cistus salviifolius
Convolvulus tricolor
Cytinus hypocistis
Dactylis glomerata
Daphne gnidium
Epipactis helleborine
Galactites tomentosa
Gennaria diphylla
Geranium robertianum
Glandora prostrata
Leopoldia comosa
Limodorum abortivum
Malva sylvestris
Medicago polymorpha
Ophrys apifera
Ophrys bombyliflora
Orobanche nana
Orobanche ramosa
Oxalis pes-caprae
Papaver rhoeas
Rhamnus alaternus
Rubia peregrina
Ruscus aculeatus
Salpichroa origanifolia
Serapias lingua
Serapias parviflora
Silene latifolia
Solanum nigrum
Trifolium campestre
Umbilicus rupestris
Veronica persica
"BioBlitz Parque da Paz de Almada" is organized by Almada Municipality and BioDiversity4All Association.
The first edition in 2017 joined citizens and researchers to find and identify as many species as possible in the area.
Fauna (e.g. birds, mammals, bats, insects) and flora groups were surveyed during all day with 138 species observed (108 new for the area).
Insecta

23%

23%

Fungi

36%

36%
Reptilia

3%

3%

Aves

58%

58%

Mammalia

2%

2%
Plantae

57%

57%

of which are Orchidaceae

1%

1%
BioBlitz 2017
Testimonies and results of "BioBlitz Parque da Paz de Almada" on 27 May 2017, organized by Almada Municipality and BioDiversity4All Association.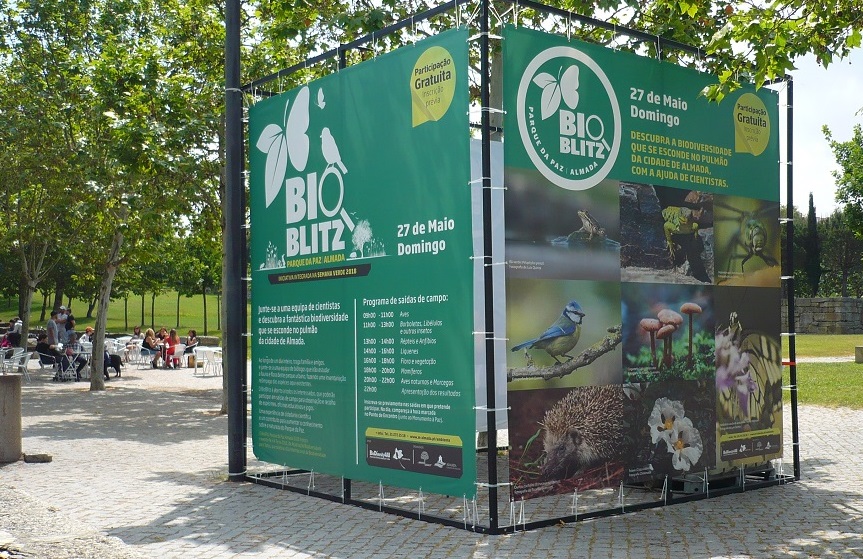 BioBlitz 2018, 27 May
09h00-11h00 – Birds
11h00-13h00 – Buterflies, dragonflies and other insects
13h00-14h00 – Reptiles and amphibians
14h00-16h00 – Lichens
16h00-18h00 – Flora and vegetation
18h00-20h00 – Mammals
20h00-22h00 – Nocturnal birds and bats
22h00 – Presentation of results
Sed ut perspiciatis unde omnis iste natus error sit voluptatem accusantium doloremque laudantium, totam rem aperiam, eaque ipsa quae ab illo inventore veritatis et quasi architecto beatae vitae dicta sunt explicabo. Nemo enim ipsam